Inde media by… the Dutch magazine 'Spiritualiteit'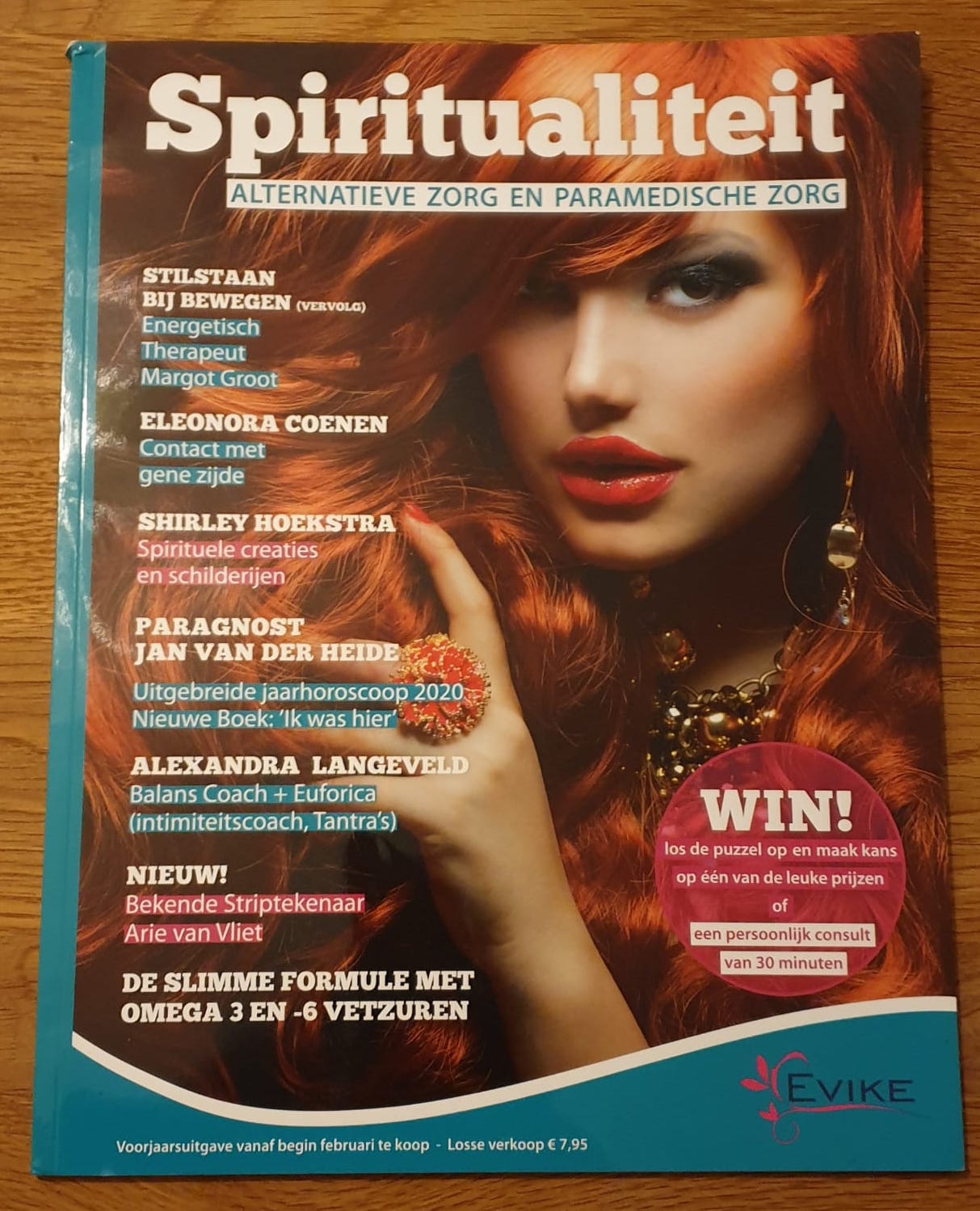 This is a article
"Once a Zeeuw"….
This happen because the my netwerkgroup were curious how I was doing it after leaving Zeeland  NL for 5 years.
I lived in Hulst for 7 years, and years later another 12 years in Vlissingen and I had my practice in Middelburg.September 2014 a big change without cameras, my departure to Spain, the Costa Blanca. Ik Still enjoy living in Spain and cherish the beautiful memories of beautiful Zeeland.
If you like to read the article in PDF, click on the link below.
Interview PZC 2020-02-27 met Alexandra Langeveld van JBC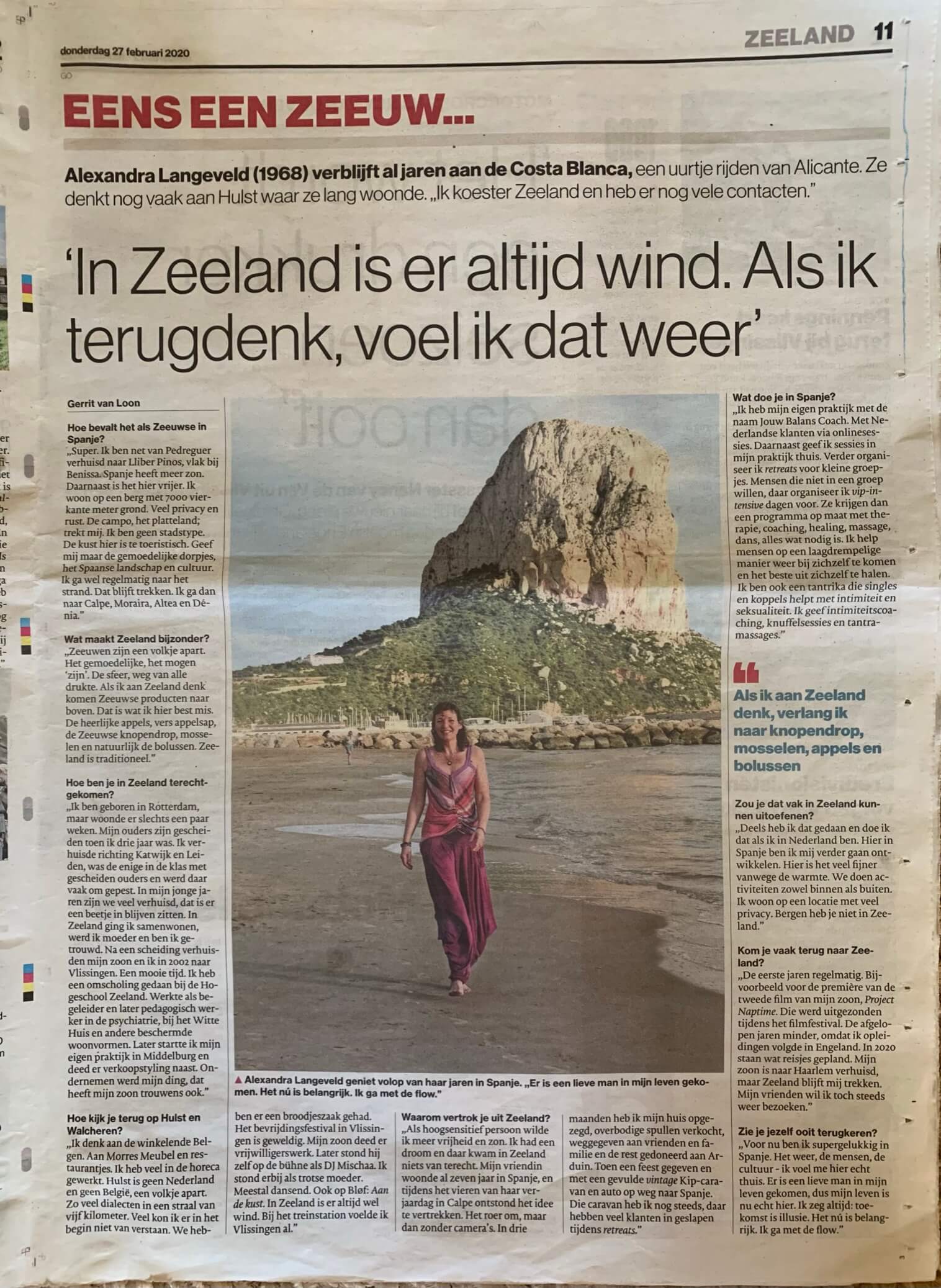 My story in VIVA Magazine